AllClear provides Original Equipment Manufacturers (OEM) aftermarket solutions for global military operators in over 70 countries, supporting 25+ military aircraft from 40+ strategic OEM partners. We offer CH-47 end users access to OEM spares, repairs, modifications, upgrades, and engineered products. AllClear partners with some of the largest and best-known OEMs, including Honeywell, Safran Electric and Power, Parker Aerospace, and many others, which enables unparalleled aircraft-sustainment and modernization support.
AllClear customers can depend on us to deliver high-quality, value-added, and timely solutions to keep their CH-47 fleets ready.
CH-47 Sustainment Intelligence
AllClear provides a broad spectrum of innovative products and services which directly support and enhance capabilities while reducing total cost of ownership. These services range from transactional spares to complete lifecycle support solutions that are uniquely tailored to the requirements of each CH-47 end user.
Our CH-47 Sustainment Intelligence Services
In-House Platform Experts
Demand Forecasting
Contingency Support
Warehousing and Logistics
Long-Term Maintenance and Sustainment Planning
Regulatory Support and Compliance
Fleet Modernization Planning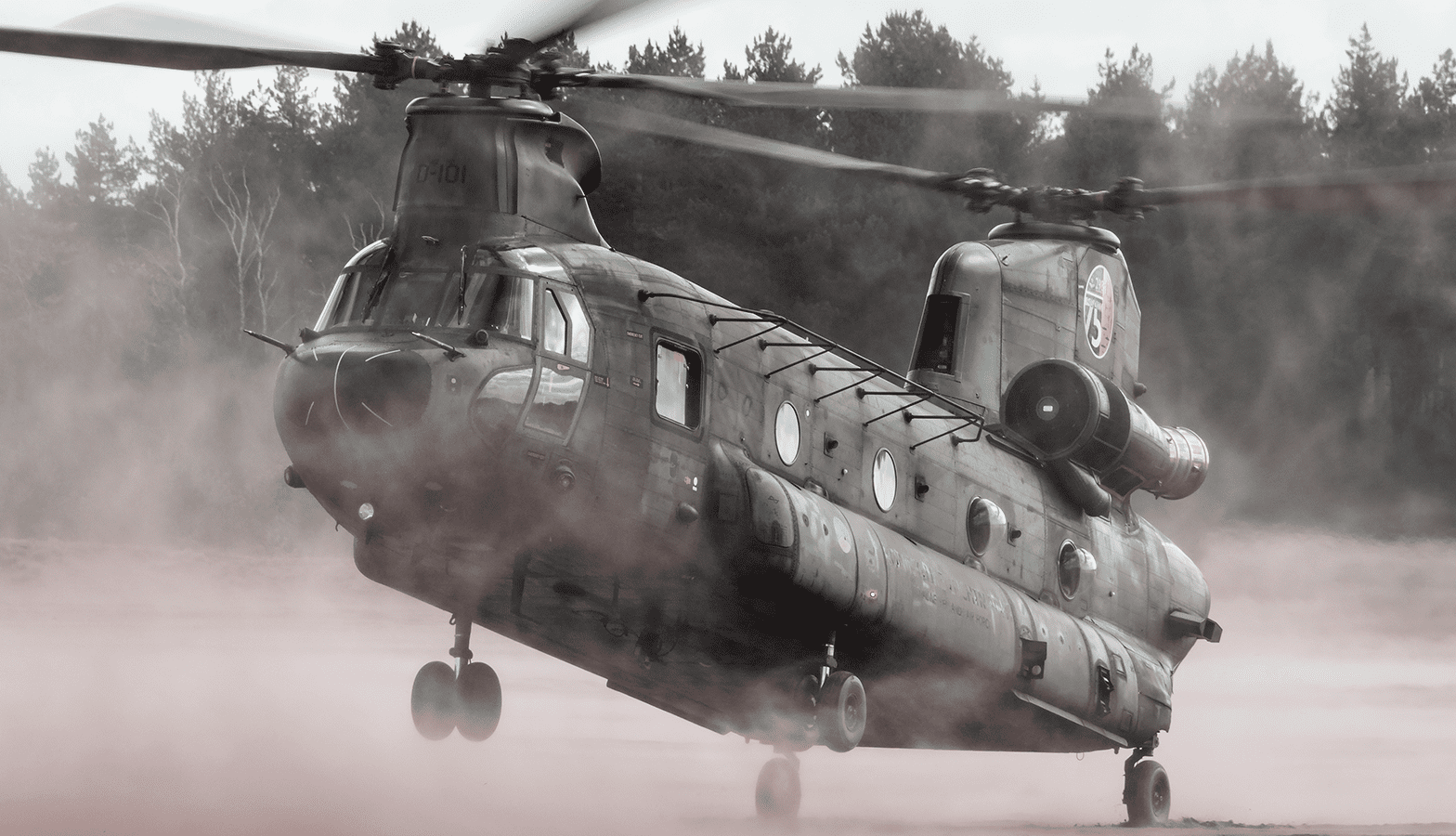 AllClear is a valued reseller of thousands of parts and supplies. Through strong relationships with trusted OEM vendors, and via sizable purchases – often in advance of customer demand – AllClear actively manages an extensive component inventory in support of the CH-47. These holdings and rotable pool offerings provide immediate, consistent, and unique value to operators and service centers with urgent needs around the globe.
Air Conditioning
Communications
Electrical Power
Fire Protection
Flight Controls
Fuel
Hoist
Hydraulic Power
Ice and Rain Protection
Landing Gear
Lights
Navigation
Oxygen
Pneumatic
Auxiliary Power Systems
Structures
Power Plant
Engine Starting
Through our leading relationships with CH-47 OEMs, AllClear is a stocking distributor of CH-47 parts and supplies. Our agreements allow us to provide support for every major system on the aircraft, with unmatched quality, performance, and parts availability.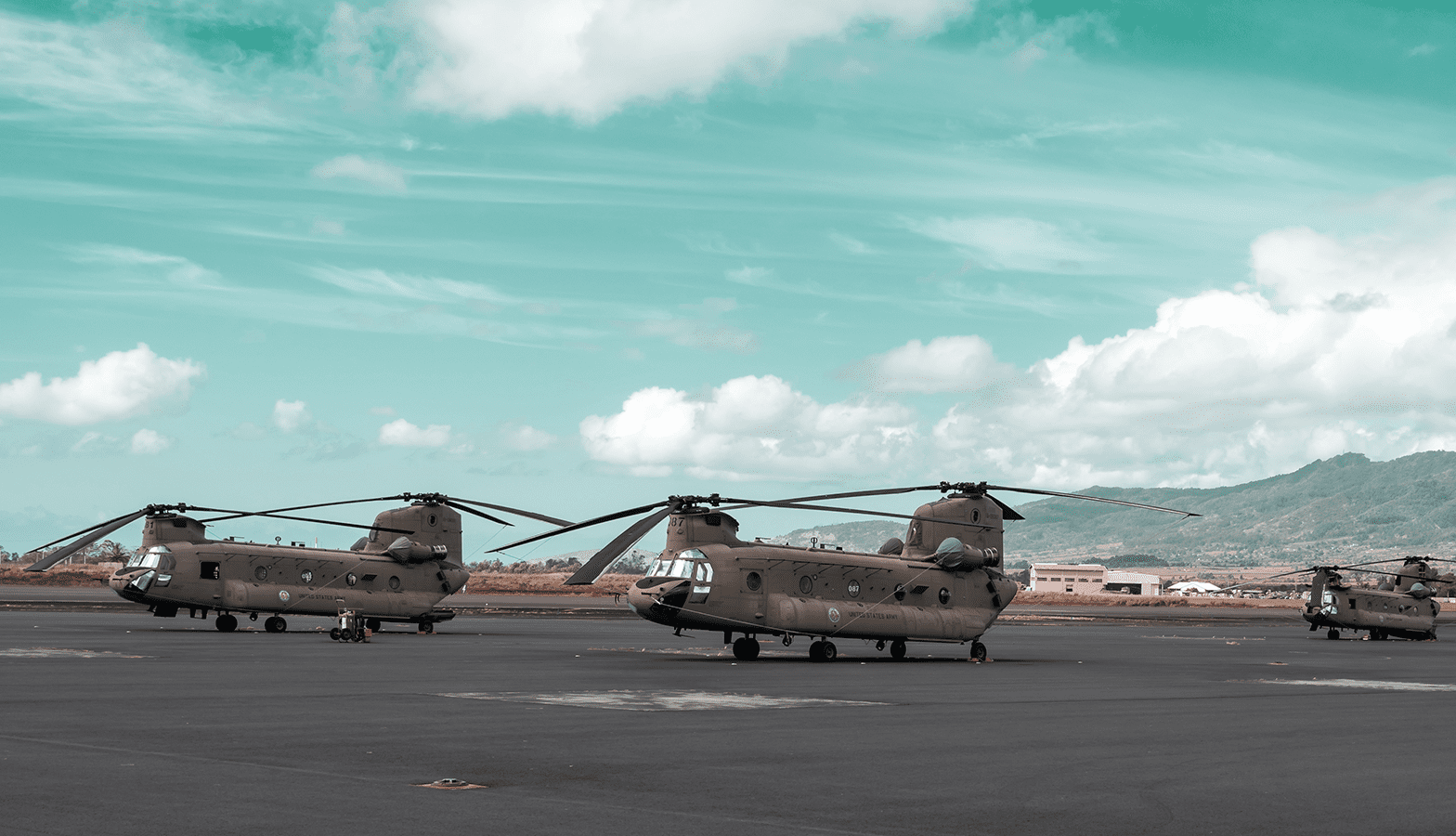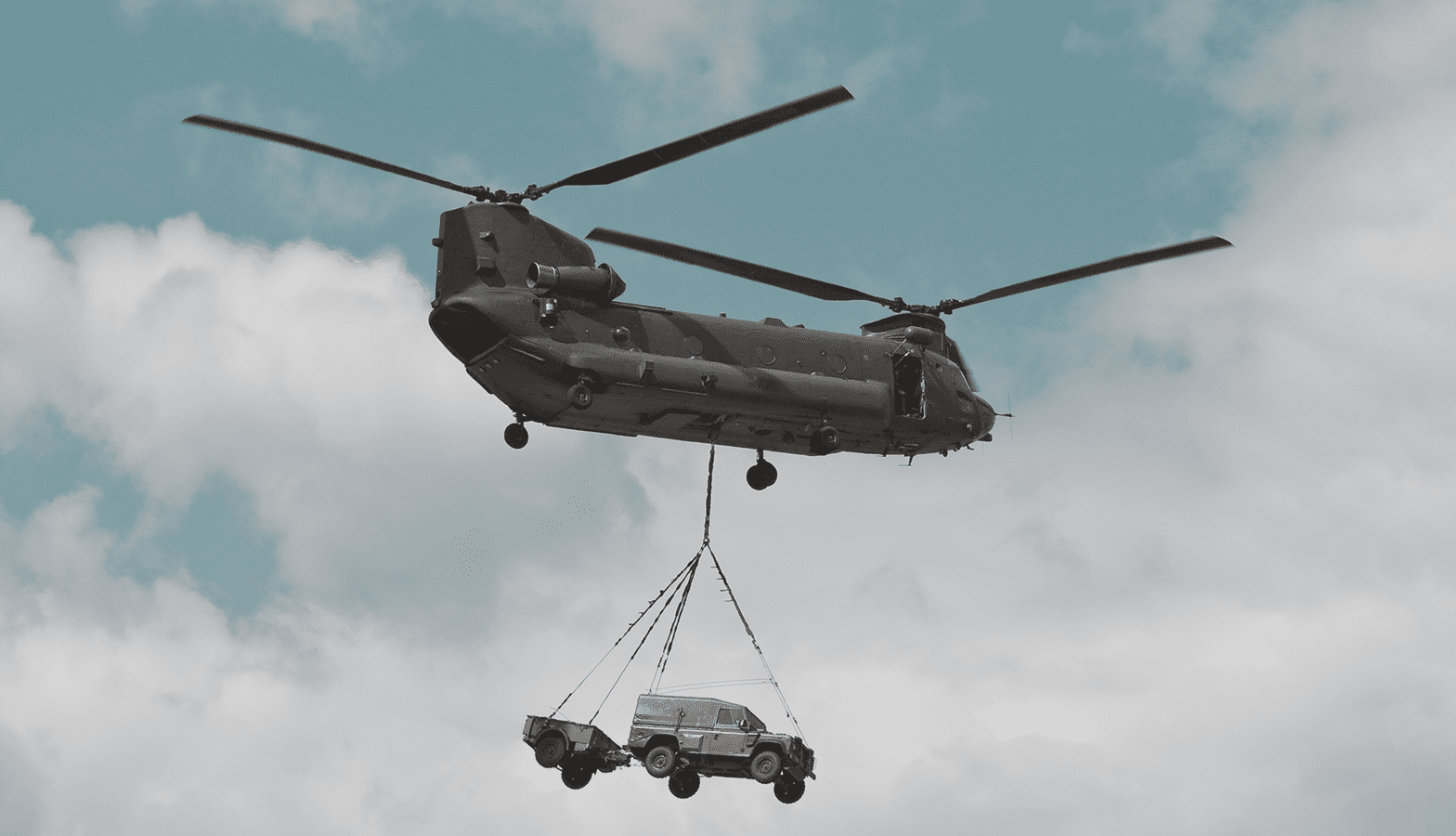 CH-47 Upgrades, Modernization, & Support
By working with our OEM partners, AllClear offers a range of exclusive CH-47 upgrades and modernizations, which can extend and modernize the capabilities of one of the world's most recognized rotary platforms.
Repair Services for CH-47s
AllClear owns and operates an FAA-approved repair station specializing in the complete repair and overhaul of pneumatic systems, hydraulic systems, fuel systems, avionic systems, and landing gear for defense and commercial platforms.
We also coordinate with a strategic alliance of Maintenance, Repair, and Overhaul partners around the globe to offer our CH-47 customers a comprehensive range of services, anywhere they are needed.
Our CH-47 Repair & Maintenance Services
In-House Repair Services
Repair Management
Tooling Development
Engineering Design
Fabrication
Rotable Exchange Pools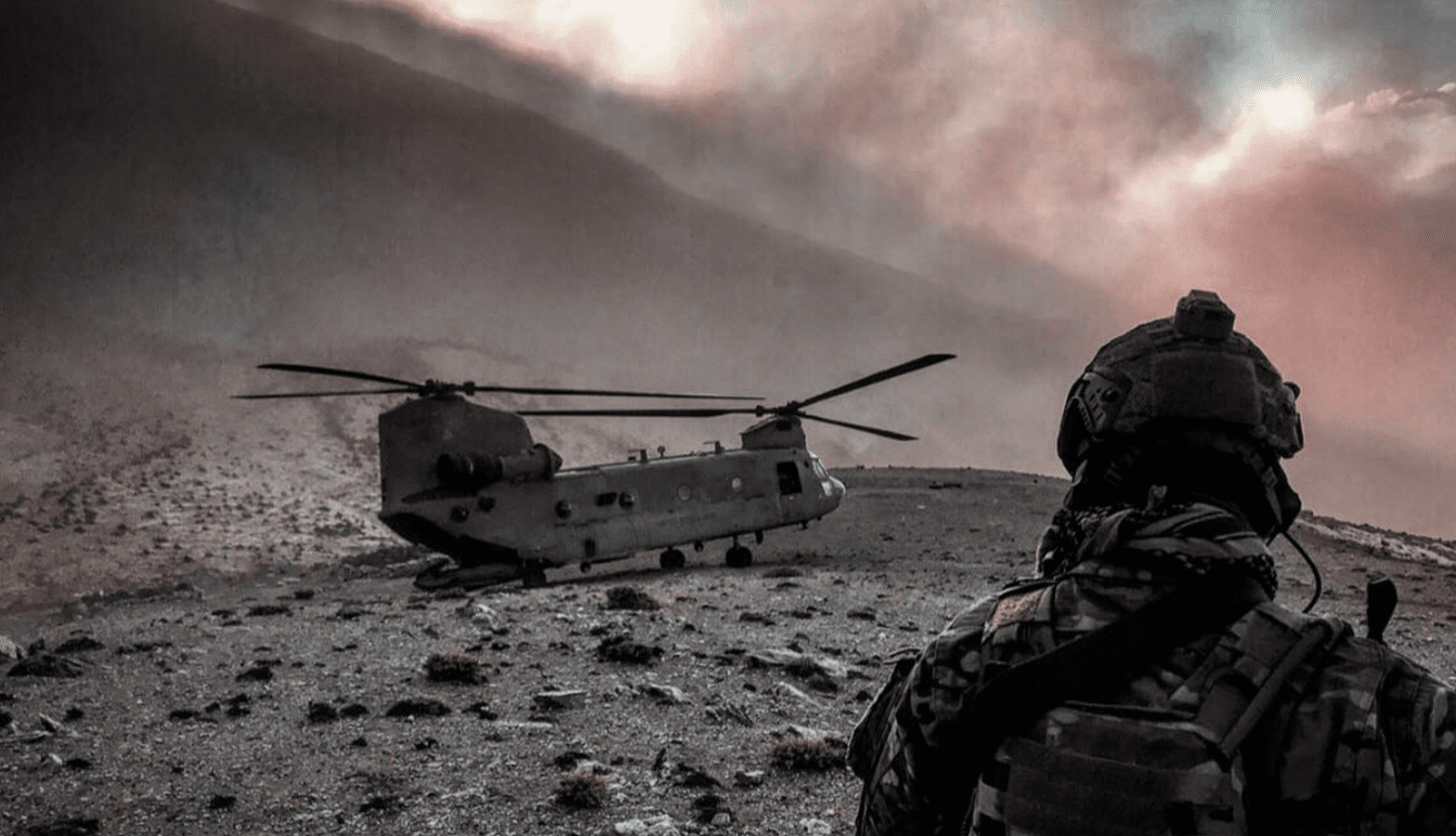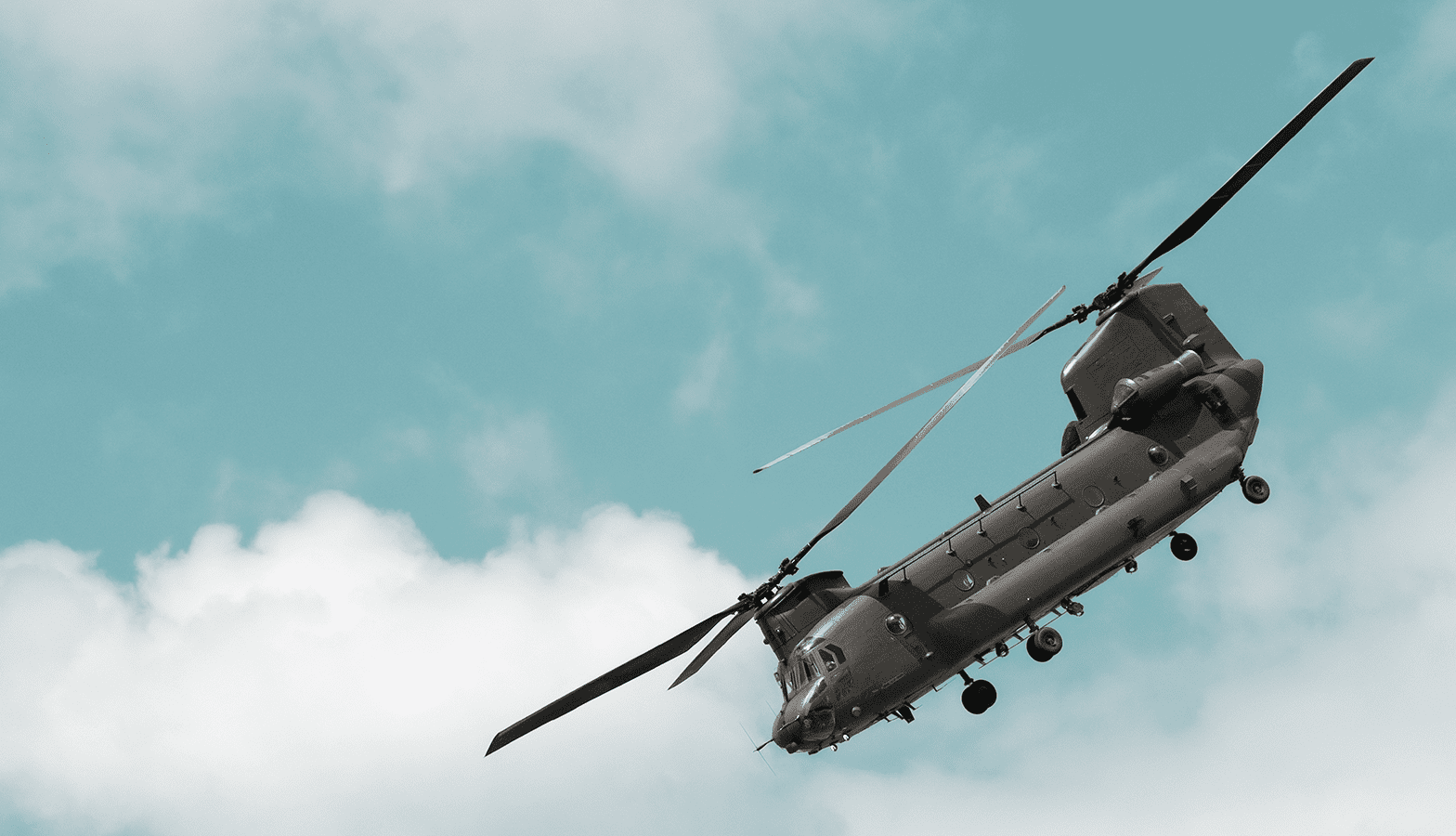 Engineered Products For CH-47
When existing OEM products for the CH-47 aren't available or can't meet your requirements, AllClear's in-house engineered products team is ready to help.
Our team of aerospace, mechanical, and electrical technicians and engineers, and platform subject matter experts offer our customers legacy aircraft solutions that address critical supply chain deficits associated with maintaining operational readiness of aging platforms.
How can our aircraft sustainment services
help you?
AllClear is ready to provide custom solutions for your sustainment challenges. Need a quote ASAP? We're ready to launch.