AllClear is recognized as one of the leading sources of AH-64 Apache sustainment solutions. We offer AH-64 military operators around the world access to original OEM parts, supplies, spares, repairs, and engineered products. Our agreements with leading AH-64 OEMs like Honeywell, AMETEK, Collins Aerospace, and others allow us to provide aircraft-sustainment and modernization services that meet or exceed the helicopters' original specifications.
AllClear customers depend on us to keep their AH-64 fleets in the air safely, and with the most modern capabilities available.
AH-64 Sustainment Intelligence
At AllClear, we're much more than just a distributor or an MRO. We offer decades of AH-64 platform experience, in-house expertise, and global intelligence. Our customers can leverage these capabilities to stay ahead of the curve in their AH-64 sustainment, maintenance, and modernization efforts.
Our AH-64 Sustainment Intelligence Services
In-House Platform Experts
Demand Forecasting
Warehousing and Logistics
Long-Term Maintenance and Sustainment Planning
Regulatory Support and Compliance
Fleet Modernization Planning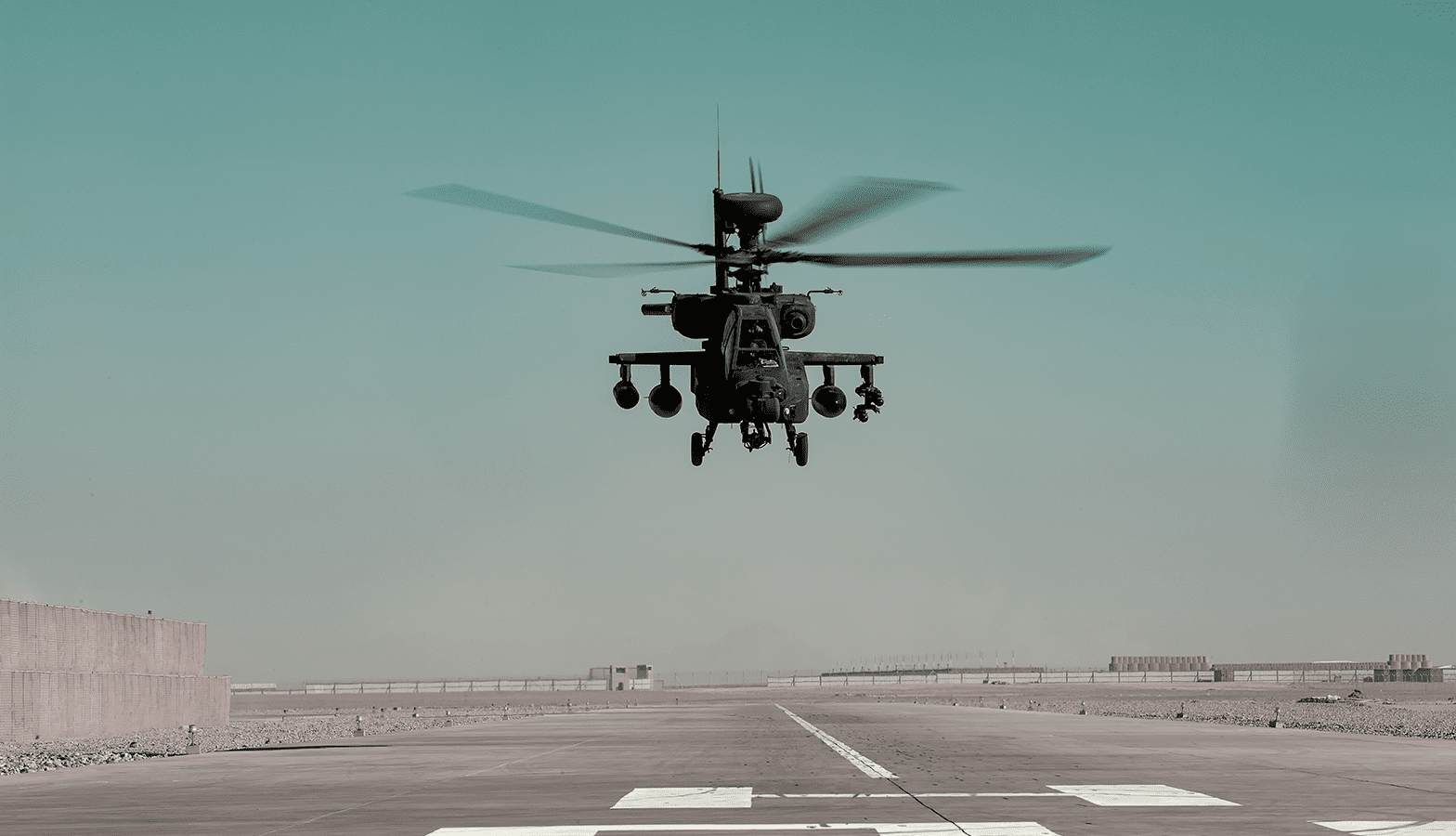 Air Conditioning
Communications
Electrical Power
Fire Protection
Flight Controls
Fuel
Hydraulic Power
Ice and Rain Protection
Landing Gear
Lights
Navigation
Oxygen
Pneumatic
Electronic Panels
Emergency Power Systems
Structures
Power Plant
Engine Starting
Through our leading relationships with AH-64 OEMs, AllClear is a stocking distributor for hundreds of AH-64 parts and supplies. Our agreements allow us to provide support for every major system on the aircraft, with unmatched quality, performance, and parts availability.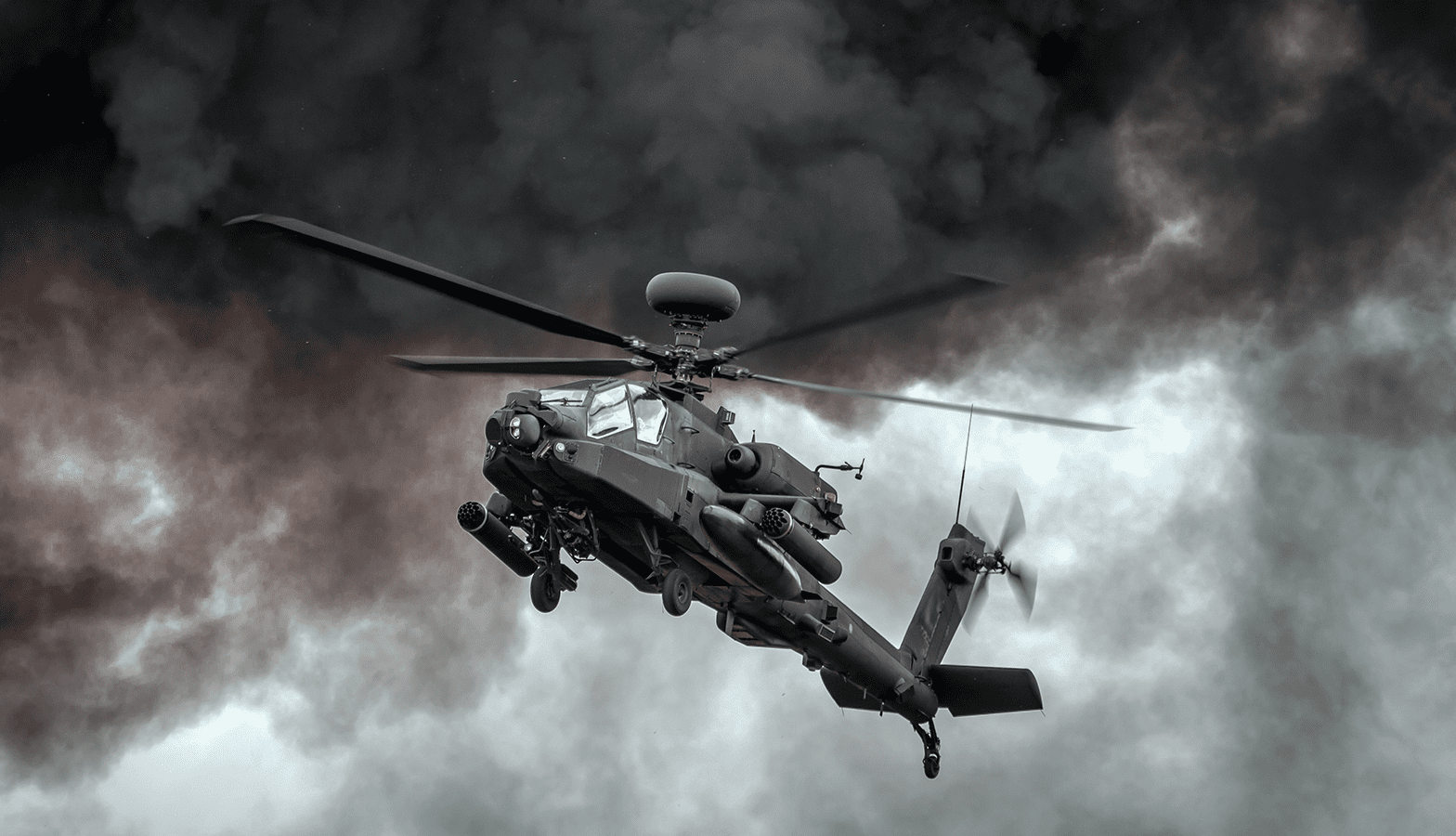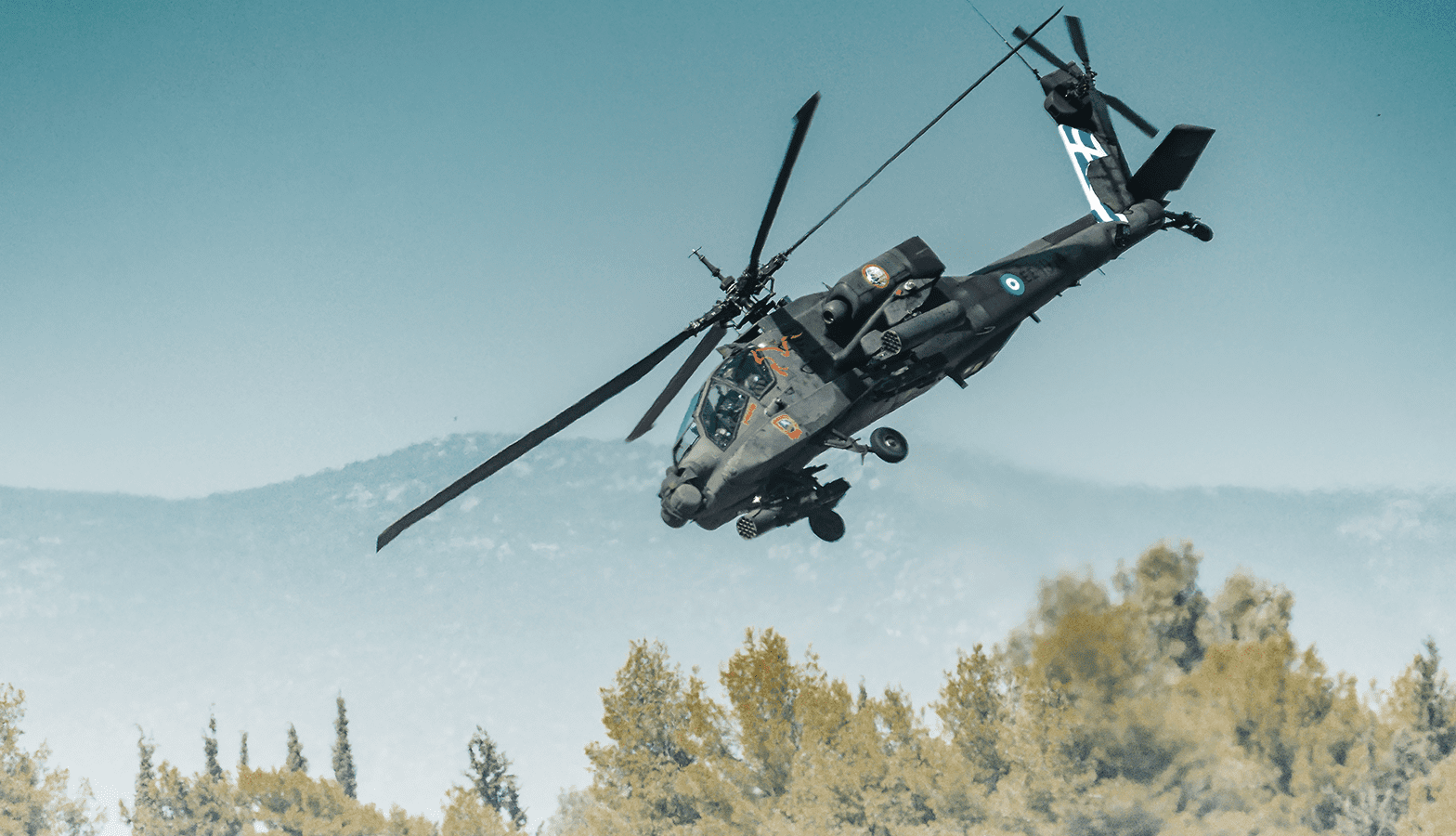 AH-64 Upgrades, Modernization, & Support
By working with our OEM partners, AllClear offers a range of exclusive AH-64 upgrades and modernizations, which can extend and modernize the capabilities of this advanced attack helicopter.
Repair Services for AH-64
AllClear owns and operates an FAA-approved and AMETEK-certified repair station specializing in the complete repair and overhaul of Accessory Class III and Instrument Class I, II, III, and IV products for AH-64 aircraft.
We also coordinate with a strategic alliance of Maintenance, Repair, and Overhaul partners around the globe to offer our AH-64 customers a comprehensive range of services, anywhere they're needed.
Our AH-64 Repair Services
In-House Repair Services
Repair Management
Tooling Development
Engineering Design
Fabrication
Rotable Exchange Pools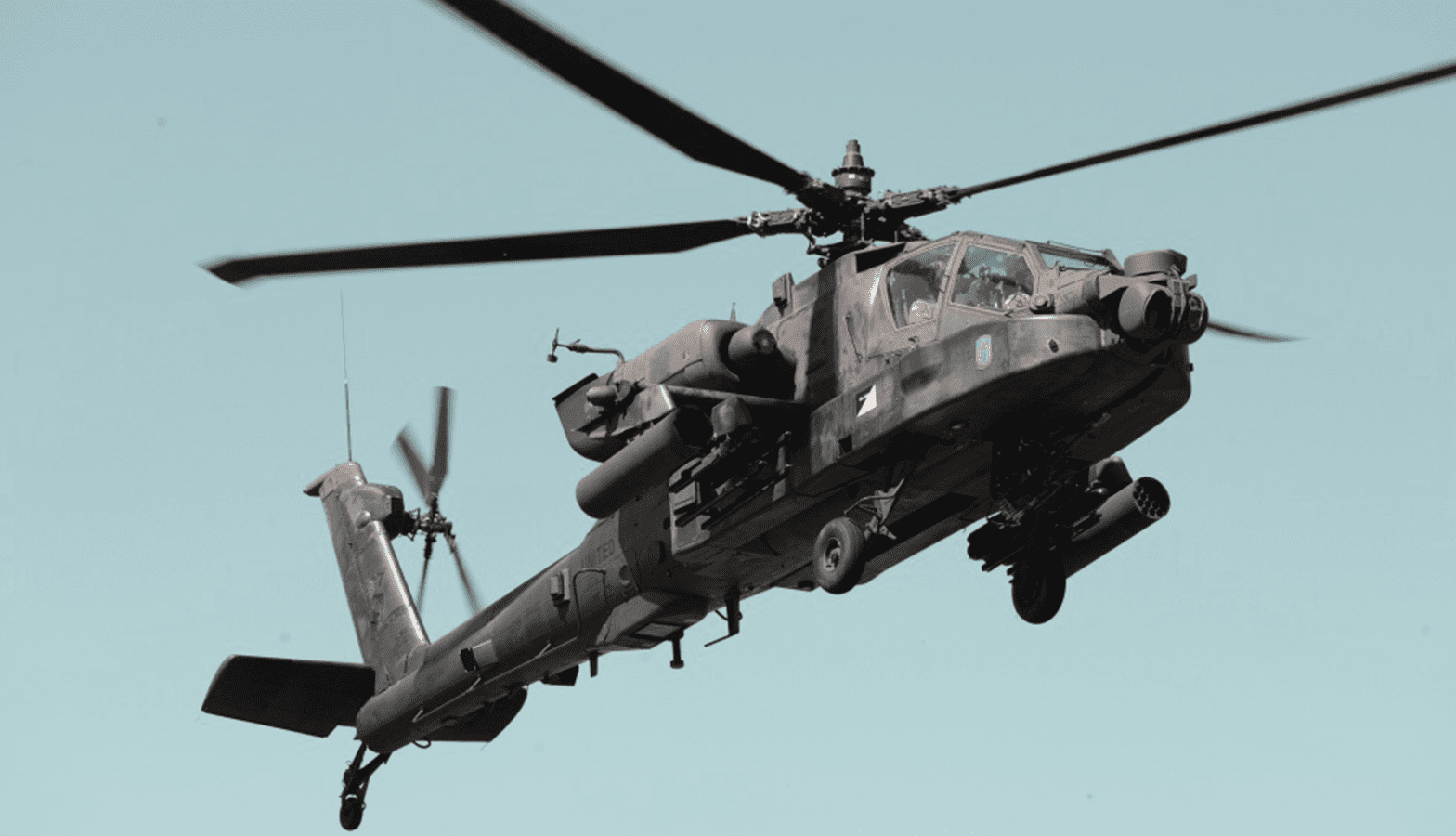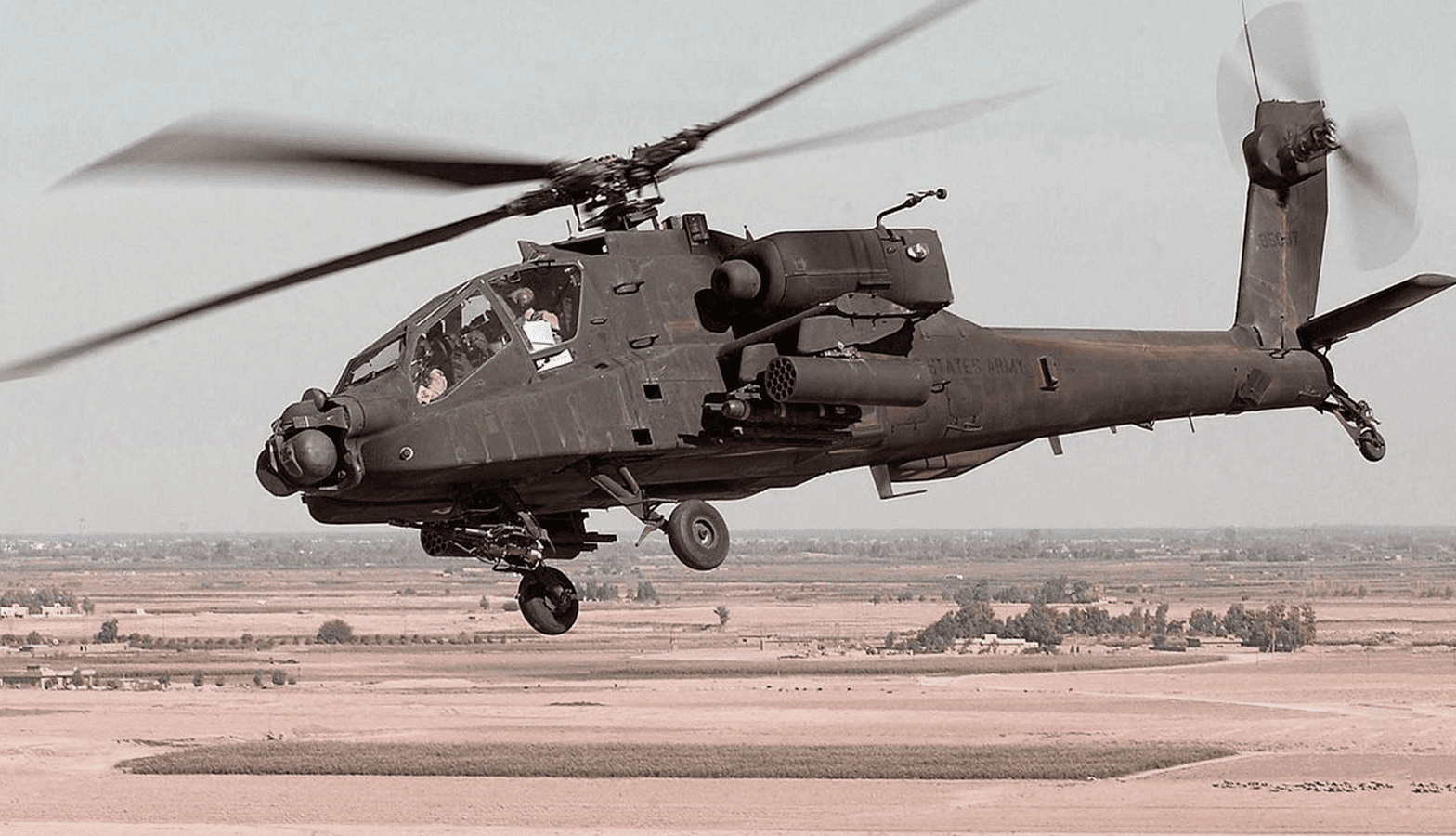 Engineered Products For AH-64
When existing OEM products for AH-64s aren't available or can't meet your requirements, AllClear's in-house engineered products team is ready to help.
Our team of aerospace, mechanical, and electrical technicians and engineers, and platform subject matter experts are led by skilled project and program managers in a state-of-the-art engineering and manufacturing facility. Our OEM agreements and licenses are in place to deliver original OEM quality, along with customized solutions to meet your needs.
Engineered Solutions for AH-64s
Build-to-print manufacturing capabilities

Structures

Metal forming

In-house engineering

Re-engineered parts
Custom manufacturing
Program management
How can our aircraft sustainment services
help you?
AllClear is ready to provide custom solutions for your sustainment challenges. Need a quote ASAP? We're ready to launch.